Secova announces the completion of the design of the Montauban processing plant | 2022-01-31 | Press Releases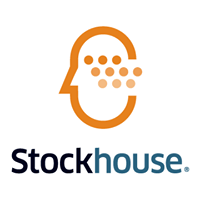 (TheNewswire)
January 31, 2022 – TheNewswire – Vancouver, BC – Secova Metals Corp. (the "Company" or "Secova") (CSE: SEK) (CNSX:SEK.CN) (OTC: SEKZF) (FSE: N4UP)is pleased to announce that Alphard Engineering, based in Montreal, Quebec, has completed the engineering design of the Montauban gold and silver processing plant (the "" Plant"). The Plant is designed to extract gold and silver from the toxic residues accumulated on the Montauban mining site from 1919 to 1989, eliminate the toxins and allow the Company to return the site to its natural state.
This is an important step for the Company since it can focus on acquiring the required equipment and building the treatment circuit.
Figure 1: 3D model of the Montauban gold and silver processing plant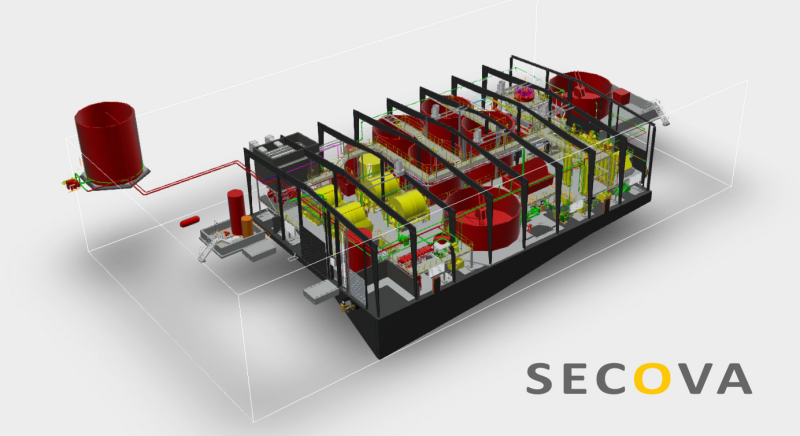 Click on image to view full size
To see the complete model, simply click on the link: 3D model. For a limited time, Secova will provide access to the 3D model which will allow viewers to manipulate the model to see all sides and detail specific components of the gold and silver processing circuit.
For a French translation of this press release, please visit our website at www.secova.ca
About the company
Secova Metals Corp. is a Canadian-based, environmentally responsible resource exploration and processing company. Management has demonstrated its expertise in advancing gold exploration projects towards acquisition targets, particularly in the province of Quebec. Secova's main restoration and recovery project is the Montauban property located in Quebec, just 80 kilometers west of Quebec City. The Company proposes to start Processing operations in 2022. Besides, The Company's primary exploration focus is its 100% ownership of the Eagle River Project, which is adjacent to several gold projects in the Windfall Lake district of Urban Barry in Quebec. Secova will use its expertise in early-stage exploration to create shareholder value by attempting to prove and process the resource in these assets.
For more information about Secova, please contact [email protected]Phone. : +1 604-803-5229 or visit the website at www.secova.ca for the French version of this press release, prior press releases, media interviews and opinion editorials from CEO and President Brad Kitchen.
On behalf of the Board of Directors,
" BradKitchen"
President,CEO,andDirector
Phone :+1604-803-5229
E-mail:[email protected]
This press release contains "forward-looking information" that is based on the Company's current expectations,estimates,forecasts,andprojections.Thisfuture-orientedinformationunderstand,amongotherthings,statementswithwith respect to the Company's exploration and development plans. The words "will", "planned", "plans" or othersimilar words and expressions are intended to identify forward-looking information. Forward-looking information issubject to known and unknown risks, uncertainties and other factors that may affect the actual results of the Company,the level of activity, performance or achievements is materially different from those expressed or implied by suchcheekyinformation search.
Neither the Canadian Securities Exchange nor its regulation services provider accepts responsibility for the adequacy or accuracy of this release.
Copyright (c) 2022 TheNewswire – All Rights Reserved.